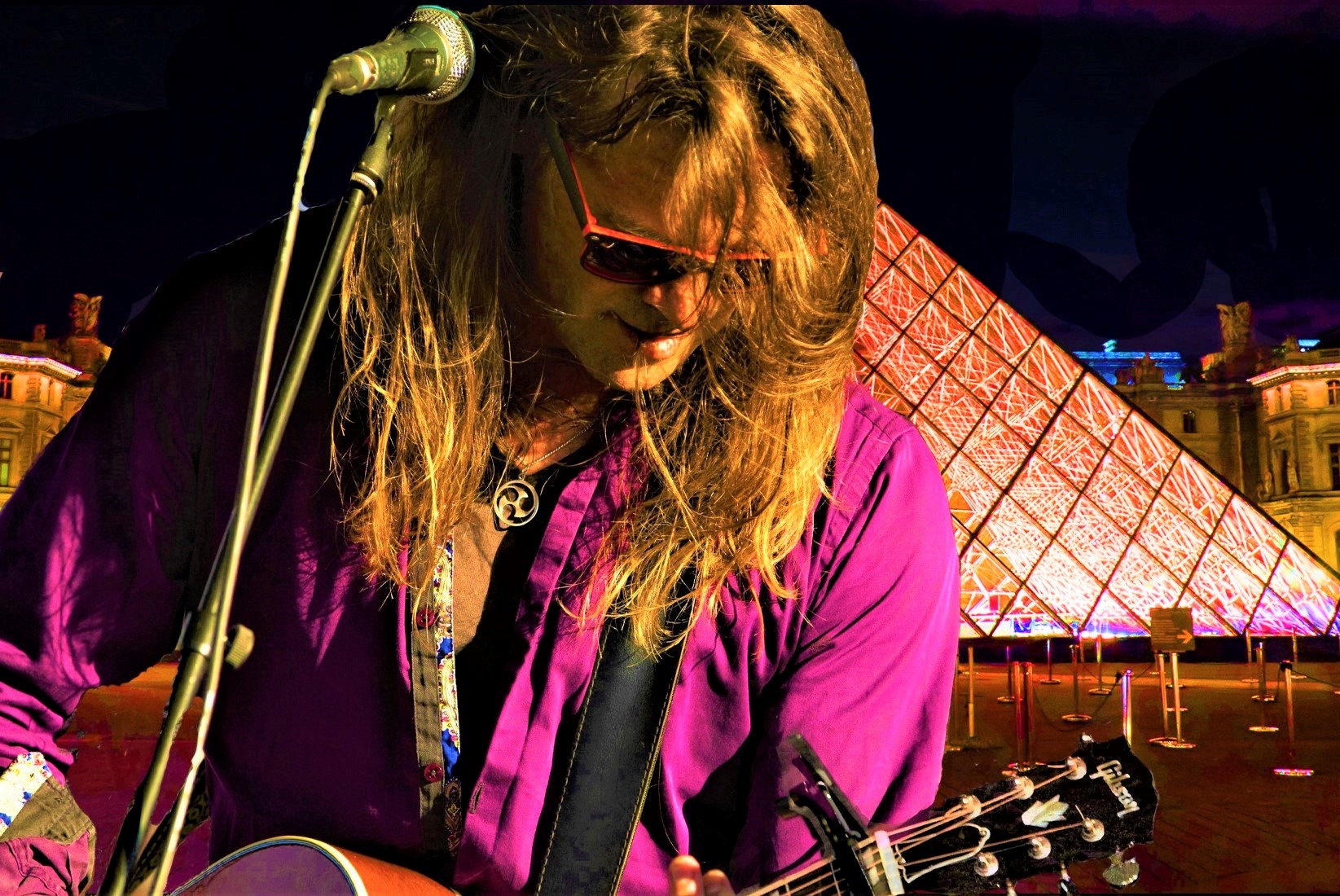 Since Frank Blueka combines his creative acoustic style with soulful beats, the interest in Frank's songs grows across all ages, people types and countries. He seems to touch something universal. The essence of his songs gets wider and wider. Since the collaboration with producer Raymond van der Vechte there has been an interesting deepening. The two combine Frank Blueka's acoustic sound with beats and a spherical flow. This creates an almost cinematic broadening. The only musical condition for Frank is that songs can also be performed live with one instrument as accompaniment. This leads to beautiful "unplugged" versions of radio arranged songs.
Soon Frank Blueka launches his new album 2023. An eccentric popalbum about love in many different ways. The love for mother earth, as the basis for everything, also emerges in this album.
Frank Blueka is inspired by songwriters such as Ben Howard, Ray Lamontagne, the Irish Luka Bloom and (for the new single) by trip-hop music such as Portishead. "I always want to renew myself in performance and inspiration and yet also build a stable own style. In this field of contradictions I find my way as a Songwriter. And.... I sometimes just get lost in my own ideas. But that makes it human, doesn't it?", says Frank.
Frank finds inspiration for his lyrics in mystical stories, dreams, love and just everyday worries. Supplemented in his own words: "Feelings of love, desire, anger, humor, sadness... can suddenly find a place in a song. I never know exactly how that process works for me. Sometimes a song is created very quickly, sometimes it takes a long time musically planing and sanding. Just like a sculptor can do. Or a painter who mixes his own colours. It is the fragments of emotions and experiences that together form a whole within a song. When that feeling of a whole becomes strong, then I know that a song is almost finished...".
Life course:
Frank was born in Heerenveen. Played the piano at a young age. Learned parts by heart because he couldn't read music well. Billy Joel, Queen, Chopin, Mozart. But as erratic as he was, he suddenly dropped the music because he preferred to play football and wanted to play outside. The musician in Frank seemed to lose out. At the age of seventeen, however. When he started living on his own and left for big city Zwolle. He picked up the music again by playing the guitar. Why guitar? Frank gives the answer soberly: "Actually purely practical. The piano was not so easy to carry on my back..."
The guitar turned out to be a good choice. After guitar lessons of Jan Bartlema (classical), Anton Arema (pop) and Ralph de Rosario (jazz), Frank Blueka started to find his own style and also to accept that he learned things differently than was often traditionally intended.
The street urban mentality, the underground scene and the band did shape Frank's qualities the most. But he never lost his soulful playing. Frank played for a short time as a bassist in a punk band. He was lead guitarist of the school band, which later went on as a cult cover band. Frank became a singer in the same band because the then singer was snatched away by a well-known band. Didn't dare to sing at first and went to play on the street in Antwerp, Belgium for a summer to get the guts to sing in public. Got inspired by Belgian bands like Deus and Zita Swoon. He then founded his own bands such as Tuesday's Gone, Ooops Danny and BLZ15 (including DWDD, TV2). Frank later left the band life to definitively start a solo career. As a professional, open-minded, as a bread player, preferably as pure as possible. Jan Douwe Kroeske with his 2-meter sessions and MTV-unplugged were inspiring for Frank's live performances at that time.
The puristic influences show up in Frank's first self-written and released songs. His first already sold out debut album "Acoustic Avenue" was recorded with 2 average SM58 microphones and a digital 6 track recorder. Sometimes half hanging under the microphones to get both the guitar and the vocals together well on tape. He hardly knew cutting, pasting and making loops. The result was an album with semi-acoustic live- livingroom takes.  The album scored plays on national radio and is a classic one nowadays. Frank handed over his talent with the widely highly regarded "Spancil Hill". The acoustic pop album Room88 followed in 2012, Unplugged Live (recorded theater show) in 2015 and Frank's special combination of Tom Waits and Neil Young in the album - Harvest Waits - in 2018.
In recent years Frank Blueka has had a renowned team of professionals around him. The purity and feeling however remain an important asset within Frank's songwriting. It remains the core of his songwriting. That is why he always works for a long time in his own "White Room Studio" before seeking out the other professionals. On the way to a new album in 2023, singles SEVEN YEARS, MY BIRD, ALWAYS REMEMBER US THIS WAY, HOLY MAMA and now GONNA LEAVE have already been released. Also don't forget the beautiful unplugged B-side versions that are regularly seen. Frank was a spring guest at Omrop Fryslan with a one-hour repertoire interview. This summer Frank played live on national Radio2 at GIEL Beelen.
As far as living is concerned, Amsterdam keeps attracting but his musical heart and roots are actually not limited to one place. . Love brought him back to the East of the country. There Frank Blueka has found his place in cozy Deventer. He has as called his "White Room" music studio and lives there with his love and daughter.